E3 de Nintendo : C'est l'heure de se tripoter le zgeg !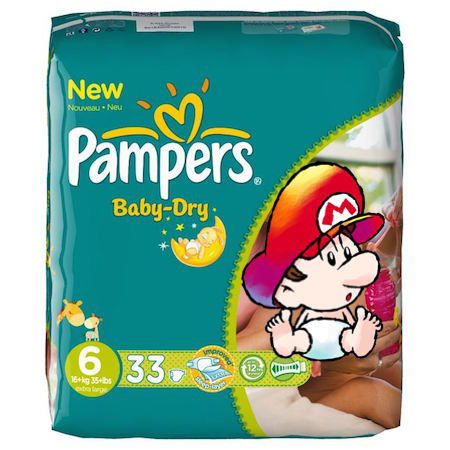 Il y aurait des fuites Pampers autour de Nintendo avant l'E3 ! Selon plusieurs rumeurs et recoupement d'informations voici ce que Nintendo nous proposerait à l'E3, et pour une fois, il y aurait vraiment du lourd, du très lourd ! En vrac complet :

- L'arrivée d'un Gamepad+ dès le 4 septembre. De nouvelles touches, un port DS/3DS, une nouvelle batterie (ouf !) et la possibilité enfin de jouer avec 2 Gamepad,
- StarFox Supercharged serait présenté ! ENFIN ! Car tel serait son nom. Il y aurait un mode multijoueurs d'ailleurs. Sortie "cet hiver"... Donc pas forcement en 2015 arf !
- Splatoon sera mis à jour pour accepter le Gamepad+ avec dans la foulée un nouveau mode local... Mouais... DLC...
- Mario Maker bien sûr, mais ça on savait,
- Xenoblade X en septembre, génial, mais on savait aussi,
- Animal Crossing sur Wii U, bon ok...
- Golden Sun: Secrets of the Ancient Temple sur 3DS, pour les accros du RPG,
- Un DLC pour Bayonetta 2 (ouais là la mode des DLC a touché Nintendo, y a plus de doute),
- Encore du contenu pour Mario Kart 8...
- Et aussi du contenu pour Super Smash Bros, pffffff
- Wii Sports: Holiday Island pour le casu de base,
- Pokken Tournament changerait de nom pour Pokken Fighters, on s'en tape,
- Le survival Fatal Frame V cet été,
- Super Princes Peach 2 sur 3DS, j'avais adoré le 1, si je vous jure !
- Super Mario 3D Lands 2 sur 3DS,
- Plus lourd : Super Mario Sunshine HD sur Wii U ! Y a de gros fans de cet opus,
- Excite Truck, un jeu de course qui pourrait être sympa,
- Punch Out Wii U pour décembre ! (espérons à petit prix quand même),
- Paper Mario The Mushrom Caper sur Wii U et 3DS,
- Très lourd : Metroid 4 mais aussi un Metroid Pirate Swarm (un Metroid en 2D) sur Wii U !
- Toujours très lourd : le retour de Viewtiful Joe !
- Un Luigi's Mansion sur Wii U !

... et rien sur la future console NX :) Tant mieux y a de quoi faire sur Wii U et 3DS non ?! Mais attention là dedans il y a du 2015 et du 2016 ! Pas de F-Zero... on a renoncé de toute façon... Et Zelda définitivement et honteusement abandonné sur Wii U pour attendre la NX ?

Attention, on parle bien de rumeurs qui circulent ! Les pincettes sont de rigueur comme on dit ! Rendez-vous le 16 juin prochain !